A recent study (methodology) by Houzz indicates that for the first time, engineered quartz surfaces are being preferred over natural (granite, et al)  by homeowners who upgrade their counter tops.
Engineered stone (quartz) provides both durability and uniformity.  The manufacturing process produces an amazing range of consistent colors and textures.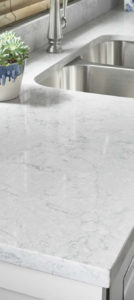 Ironically, it is the inclination toward white counter tops that has probably fueled this trend.  Granite offers many different light-to-white options, but marble tends to be the surface we visualize for our white kitchen surfaces.  Marble requires some maintenance, but engineered quartz offers a look-alike, carefree alternative.  According to Houzz, you wouldn't be alone if you considered this direction.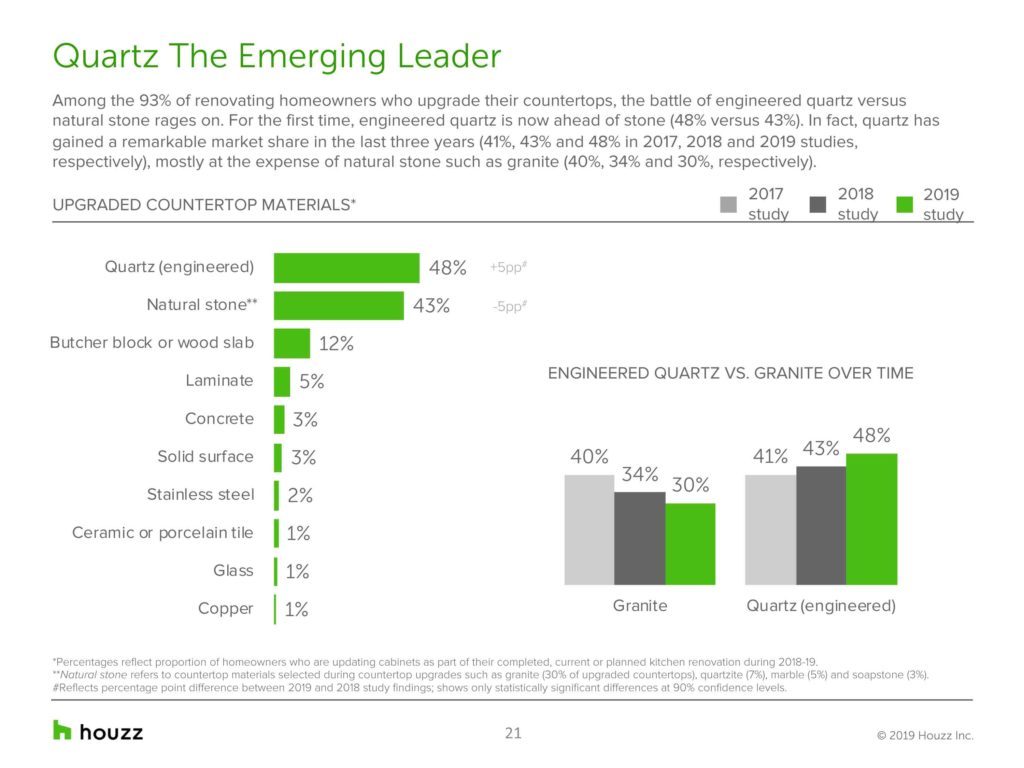 Stone Kitchens offers an incredible selection of engineered and natural options.  We're creative.  And we can help.
You may find Houzz's articles on kitchen countertops useful.