Historically, artisan stone-craft required a lot of work
.   

We can do that

.

Photo-guided, CNC technology has made working with stone more accurate.  Our artisans ensure its beauty.
Current technologies help us align seems, modify surfaces, and customize edges.  And then… install your beautiful counter top.
Every stone-slab has its own grain and pattern.  Our photo-guided CNC technology ensures your project is perfect.
Artisan craftsmanship is our difference.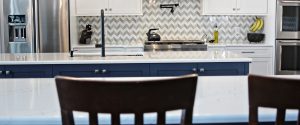 Our artisans know stone, their equipment, and the techniques necessary to create beautiful, functional art for your home.