Stone Kitchens prides itself in its integrated approach to customer service. From the initial quote to the clean-up after a project is finished, the focus is on the client.
"Our goal is to continue our reputation as one of 'the best' and that takes work.  Clients always share their experiences with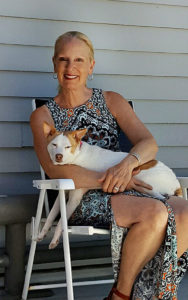 friends or others looking for a stone supplier and we want a perfect score", says Bonnie Graven, President.  "Our functional art is the result of careful planning, fabricating, and client dialog."
Her approach is different from others in this industry.  The work environment at this high-end granite and stone fabricating company is both professional and comfortable.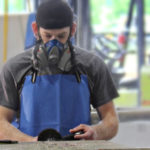 "We're only successful if we have a good team", says Bonnie and adds, "We believe that our employees appreciate and perform better in a workspace that encourages creativity."  Stone Kitchen's proactive approach includes appreciating and empowering craftsmanship.  "Our artisans take a great deal of pride in creating products that have "wow" factor; this takes time and we allow for it."
Stone Kitchens is proud of their green recycling process for scrap materials and has recently invested in a new site-digitizer,
water treatment system, and quieter air movement technologies.  They also upgraded their large flat-bed CNC machine to ensure total project accuracy.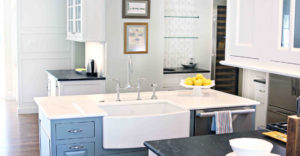 Bonnie says, "We're obsessed with technology and precision, but we have to earn respect with every installation.  We're not finished until our customers love their stone and we want them to have a hassle-free, seamless experience along the way."
"Fewer Seams.  Better Fit." is much more than a marketing tag line.